DJ Equipment rental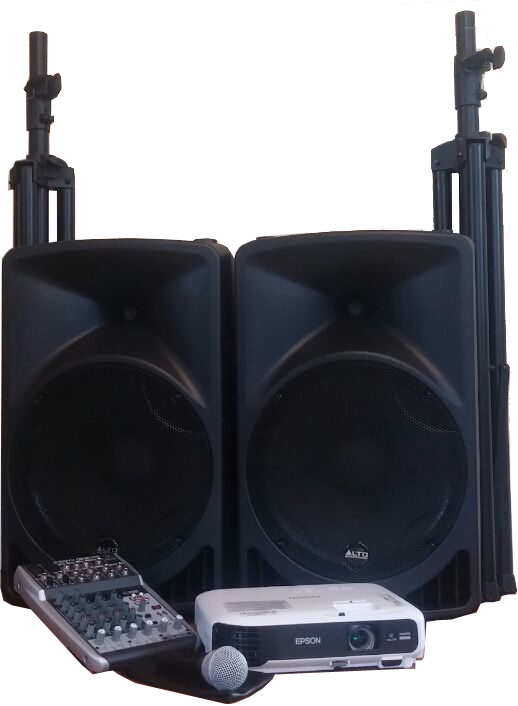 If you are having an event like a wedding, family reunion or anniversary or maybe even a house party and in need of some visual and audio equipment then please contact us for a quote.
Wedding audio & Video system rental.
Our audio system is an advanced system with powered speakers on stands so your voice can be heard loud and clear in the entire hall. Our projector has 3000 lumens which can go up to 320inches wide. The native resolution is 1280 by 800, this means that the image is of high quality. We do our best to have all the equipment that you need for a wedding. Please ask for a quote.
Speaker rental Barrhead rates
Please contact us for a quote and let us know what you need.
DJ party lighting with stands.
We have also DJ party lights with the professional stands to give your wedding that little extra.
The area's that we have served and that we will serve around it, please ask if we missed a place:
Barrhead, Westlock, Athabasca, Legal, Mosside, Tiger Lily, Manola, Bloomsbury, Mellowdale, Pickardville, Pibroch, Campsie, Camp Creek, Neerlandia, Fort Assiniboine, Dapp, Jarvie, Vega, Busby, Lac La Nonne, Naples, Glenreagh, Summerdale Hall, Belvedere Hall, Hazel Bluff, Birch Cove, Gardenview hall, Highridge Hall.
Please note, not all community halls have audio-visual included. That's why you could rent our audio-visual equipment. If you want we can set it up for you and break it down after.
Wedding DJ Services. DJ equipment for rent
Please ask for availability.