Fairwood sales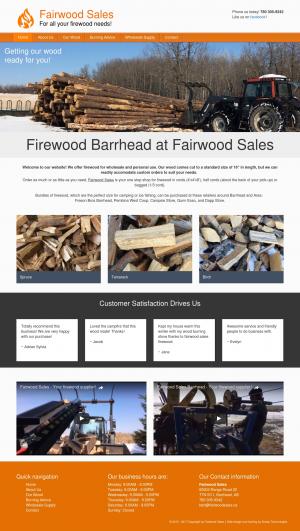 With Fairwood Sales, we made their firewood Barrhead (Alberta) website. It did not take long to launch, since the owners where very helpful with the delivery of the pages content for the site. Pictures where readily available which made process really fast.
We are now helping with search engines optimization, to help their website rank as high as possible. We do that by using the words firewood Barrhead, eventhough their company name is Fairwood Sales. If you think firewood, you should be really thinking about fairwood sales!
Their services
Fairwood Sales provide bulk bundles and cords of firewood as a supplier for stores and campsites, if you would like to support them. Please buy from one of their resellers locations. Or you can buy a cords of spruce or tamarak and even get it deliverd to your house!